Reading time: 7 min.
The number of new crowdfunding and P2P platforms is constantly growing and in parallel the number of investors entering this new market. However, not all investors have full knowledge of how the instrument works.
Given the difficult times we are going through and the concerns that are spreading among investors, we think that is the right time to share this "best practices guide" that a crowdfunding or P2P lending platform should adopt.
In order to ensure that investing does not turn into gambling, these are the main categories and aspects to be carefully considered:
PLATFORM OPERATOR
a. Company structure, financial capability, and reporting
b. Management and key people
PROCESSES
a. Due-diligence, transparency, and complete information
b. Deposits and withdrawals
INVESTMENT OPPORTUNITIES ANALYSIS AND LEGAL STRUCTURES
a. Contract
b. Collaterals
c. Buyback-Guarantee
To give a thorough understanding of each category we will publish 4 blog posts on the previously mentioned topics. In this post, we will focus on the platform operator.
PLATFORM OPERATOR
a. Company structure, financial capability, and reporting
The crowdfunding sector is relatively new and its EU-wide regulation is currently in preparation. Until the implementation of EU crowdfunding regulation (which we believe will become in force in late 2020 or early 2021), the platform operators fall under the jurisdiction of local, country-based regulations. As of today, some EU countries have implemented local crowdfunding regulations and others have not.
The lack of regulation has attracted the attention of fraudsters, who have set up bogus crowdfunding sites with non-existing projects. Thousands of investors have already felt the pain caused by the disappearance of fake crowdfunding platforms Kuetzal and Envestio.
In order to safeguard investors' funds, it is important for the platform operator to be registered in a stable country, preferably within the European Union, and to rely on well-known banks for the funds management.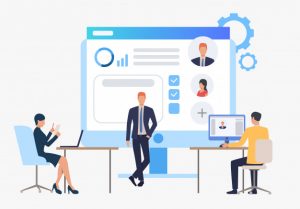 Main things to keep in mind when vetting the platform operator:
1. Check, if the management company is regulated by Financial Supervisory Authority or in case of self-regulatory regimes, has the management company subjected themselves to the self-regulatory regime. Licensed platform operators are probably the safest ones as they have been vetted before issuing the license and are subject to further monitoring and supervision. The second-best alternative is the platform being subject to a self-regulatory regime in the countries where the legislation does not require a crowdfunding license.
As Estonia does not have local crowdfunding regulations, Crowdestate is a subject to a self-regulatory regime under the auspices of FinanceEstonia.eu. The certification process is annual and when meeting the criteria of Estonian Crowdfunding Best Practice, the platform operator is awarded with a compliance certificate. For more information, please visit http://www.financeestonia.eu/priority_niche/crowdfunding/
2. Check, when the company has been registered and when they started a business. A fresh startup is always riskier than the platform operator, who has been in business for years.
Crowdestate was founded on January 9, 2014 in Tallinn, Estonia.
3. Check where the company's registered office is located and that it is their real business address. Having their office in the nondescript apartment building in the suburbian sleeping district, out-of-town warehouse, or at an address with hundreds of other companies should ring the first warning bells. Use Google Maps and StreetView to find out where the company has its offices.
Crowdestate's head office is located in the Old Town of Tallinn, at Müürivahe 17-2.
4. Check that the headquarters are not located in countries where the company has no business. For example, if the platform operator is active in Italy, France, and Germany, what would be the point of having its registered office in Cyprus and its bank account in Luxembourg? In both Kuetzal's and Envestio's case, Latvian fraudsters used Estonian companies with Estonian addresses, while having no business relationship with Estonia. This is a huge red flag!
5. Check the amount of platform operator's paid in / registered share capital. The amount of paid in / registered share capital is directly related to platform shareholders' commitment to doing the business. The larger the registered share capital, the larger is the platform operator's commitment. Avoid investing with a platform with no or minimum registered share capital.
Crowdestate's current registered share capital is EUR 125 000 and the shareholder's have already made the decision to increase it to EUR 250 000.
6. Check that there are no frequent changes of registered offices or clearing banks. Frequent change of clearing banks is probably a sign that the platform operator's business is not transparent enough, and that their KYC/AML rules are not adequate or in place at all, and therefore the banks do not want to do business with the specific platform operator.
Since the early days of its business, Crowdestate has been banking with LHV Bank AS, Tallinn (www.lhv.ee), Estonia. Both its business and client accounts are held by LHV Bank AS.
7. Check that investors' funds are held separately from the platform operator's own funds. A quick look at the platform operator's balance sheet will reveal the structure of its obligations. Make sure that investors' funds are not in the company's balance sheet. The segregation of investors' and platform operator's funds ensures that the company's financial activities (marketing, salaries, IT, etc.) will not be mixed up with investors' funds.
Crowdestate has always adhered to the segregation principle and keeps its corporate accounts strictly separated from its investors' funds. Automatic checks, online controls, and transaction monitoring solutions ensure that the total sum of investors' cash on Crowdestate's investors' investment accounts is always equal to Crowldestate's client account balance at LHV Bank AS, thus ensuring Crowdestate's capability to execute all cash withdrawal orders immediately.
8. Check the platform operator's financial and annual reports. As an investor, you would like to see your platform operator being able to earn money and being profitable. Take a look at their income statement so see the sales revenue (topline) and net profit (bottomline). Then, take a look at the platform operator's balance sheet to see the size of their liquid assets (cash and receivables) as well as the size of equity (registered capital, retained earnings, net profit). Absolutely avoid investing on platforms that do not publish their annual reports – usually, the latest date to file and publish its annual report is the end of June.
Crowdestate has been publishing its annual reports on its website since the inception of the company. The annual reports are available both in English as well as Estonian.
9. Check if the platform operator's annual reports have been audited. Audited financial statements give assurance that the disclosed numbers are correct and correctly reflect the essence of the business. As the crowdfunding industry is relatively young and the operators still small, they might not be subject to mandatory auditing, therefore a lack of auditing might not be a sign of any threat.
While Crowdestate's historic annual reports have not been audited as not being subject to mandatory auditing, we have selected Grant Thornton to be our financial auditor and from 2020, all our annual reports will bear an auditor's stamp of approval.
10. Google the company's public background information to identify inconsistencies between published and real information. There is a lot of free and public information available on the companies, including their corporate information (address, registration numbers, contact data, names of the management board, number of officially employed people, financial and tax information, etc). If you contemplate investing larger than average amounts, consider buying a credit report. The following indicators could be interpreted as the signs of suspicious platform: lack of EU VAT registration number, incomplete contact, and registration data, including the lack of landline phone or e-mail address, lack of or a smaller than assumed number of official employees, minimum or below-average salaries, limited or no VAT payments to registration country, evidence of tax debt, etc.
Part 1b: The company's management and key people post will be published next week.